From only around $10/Week
Sign Up for incredible
Peace-of-Mind with one of Kathy's Brilliant "ESSENTIAL BASICS"

Packages
Essential Basics
Avoid the dramatic and traumatic Cascade of Intervention, by gaining Advanced Antenatal Education to create the Cascade of Normalcy.
Do you want to avoid the common preventable painful pitfalls?
Learn How To Achieve the
BIG-4 we all wish to Experience :

Weekly Webinars in my inner-circle MotherWise MasterClass closed-group when you can ask any Questions
Free ORGANIC BIRTH
guide to Understanding the Secrets of Natural Labour & Normal Birth
Members-only 24-7 access to my huge Q&A Library
Free WHY THEY CRY guide to Understanding Newborn Body-Sign Language
Access to my full-length to Kathy's full length version Webinars & Podcasts
VIP Priority to submit Topics to be discussed in my Webinars

OR





3 - Months : $199


6 - Months : $299
9 - Months : $399


(AUD)



Here's what some of Kathy's clients have to say
"Words truly cannot express how thankful we are to you for the amazing role you played ... I feel extremely blessed to have had you ... I will be forever grateful!"

Hana & Mitch
"I can't thank you enough for everything you have done for us. We will never forget you & your laugh. You always bought a smile to my face. Thank you for being the best."

Ash & Ash
"Thank you so very much for all your guidance & support, it was a huge part of being so confident & comfortable in the decision to attempt a VBAC & WE DID IT!!! Wow! I'm still relieving every moment of our journey ... all a little surreal! Thank you."

Lara & Ru
"Thank you for all of your support, wisdom, guidance, sanity, (insanity!), advice, inspiration and encouragement! You truly are excellent. Lots of love."

Krissy & Tony
"Thank you so much for all your help, guidance and support … It was the most amazing experience – you are an amazing lady and I really appreciate you. Thank you. "

Fozia B
"We want to thank you for all of your support, care and advice throughout our pregnancy … We had the most amazing birth experience and are so grateful to you for guiding us through it. "

Lisa & Murray
"I would like to thank you from the bottom of my heart for your amazing abilities … You helped me in so many ways to deliver two very special babies. Louise P"
G&G
"We just want to say a HUGE THANK YOU!! Thank you so much for everything. Your expertise, your knowledge, your gentleness, and your words of confidence you gave me on this rollercoaster journey. "

Gill & Juan
"Thank you so much for everything you have done for us. Thanks for taking such good care of me so we could be blessed with such a special gift. Thanks for putting up with us … all the advice and all the special attention you gave us was so helpful and I will seriously never forget it. Love you always."

Vicky & Wilfred
"Just a quick note to say a HUGE thank you for being so awesome … All your help, support and advice in the lead up to the birth was much appreciated too! We want to say a massive thank you for helping me bring all 3 of our babies into the world. We have had such good experiences with each and feel so grateful for all the advice and help you gave us. We will miss our appointments, and all the laughs, as there's been a few over the years."

Love from the Browne's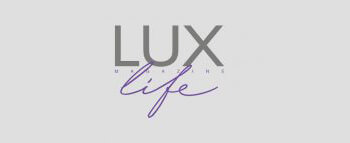 Winner of Influential Businesswoman International Awards : Best Maternity Carer 2018
Winner of LUX Life Magazine's Australasia's Best Parent & Baby Product Range 2018
Kathy's Latest Magazine Interview
For Mothers whose No.1 priority is accessing the highest
quality Information
BEAUTIFUL BIRTH
SUCCESSFUL BREASTFEEDING
WELL SLEEPING BABY
NO POSTNATAL DEPRESSION
SIGN ME UP